Has it been that long....goodness!! Well I'm amazed at how quickly time flies when you're in the midst of multiple madness. In the last 30 days we've had quite a few events that have kept us busy....namely
-The Girls Turned 11 Months!! WOO HOO Countdown to 1 Year.
-Our First Family Vacation to Myrtle Beach! Boy was that fun.
-My First Mothers Day! It was a very special day.
Rather then talk about our highlights this month. I'll let the pics tell the story.
A trip to Yankee Stadium...the peanuts 1st visit to the NEW Yankee Stadium.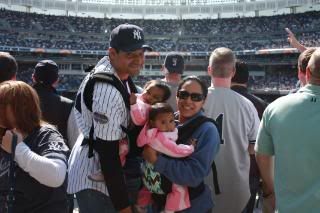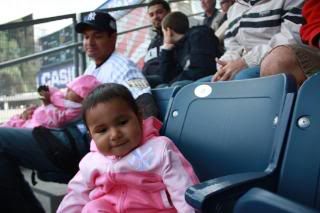 Followed by the new METS STADIUM Citi Field!! Although I hate that they named it that. For the record, I perfer Shea Stadium.
Getting into trouble...
Come doggies..come get your toy!
It's okay Val mommy's busy in the kitchen.
Making messes in general..
Finally a much needed break!!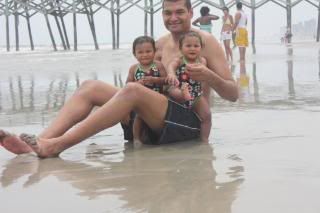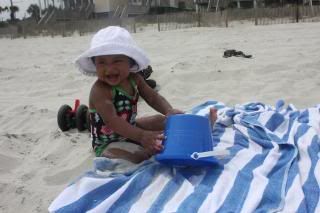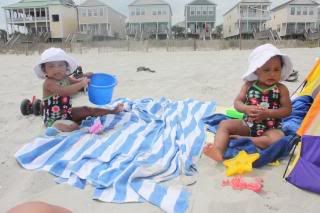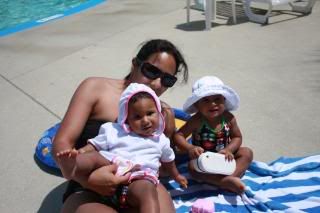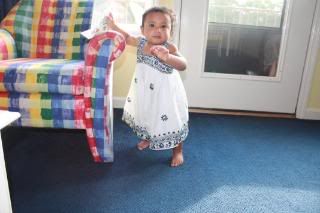 !