It's been ages since I blogged but I can't move on until I reminisce about our summer a little bit...
I live for summer & the end of it just makes me wish I had a billion dollars so I go to a place where there's summer all year round. If this ever happened then it probably would mean that my husband has either died or left me for some young chick who lives for the cold weather. He would never move to the tropics..sux for me I suppose. The only comforting thought is that my 2nd favorite time of year is approaching & the holidays will soon be here. But until then it's time to answer "What We Did On our Summer Vacation"....here's some stuff we did
The peanuts learned lots of new words this summer like...
To the beach!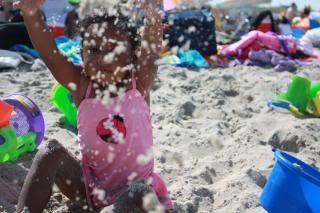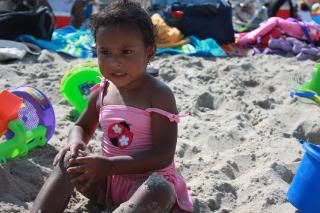 This is Cati's sexy look...HA!!!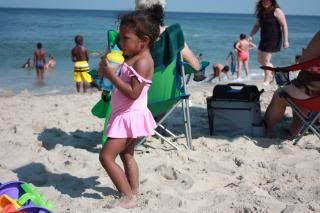 Horse-seez.. (that means carnival type rides...everything is horsey)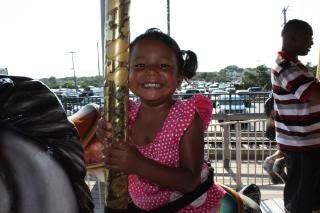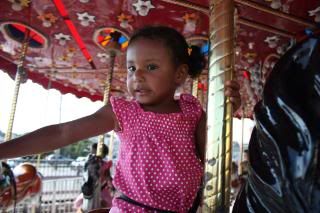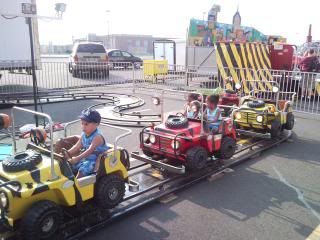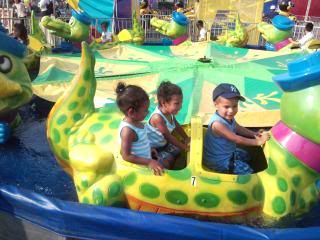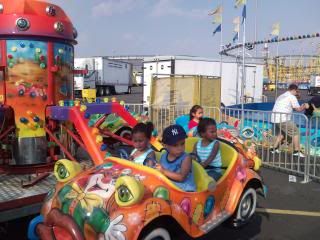 For the 4th of July we made cupcakes so they became little bakers...and eaters!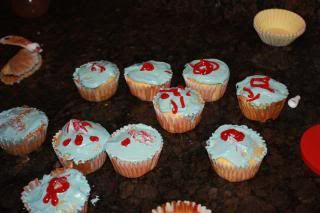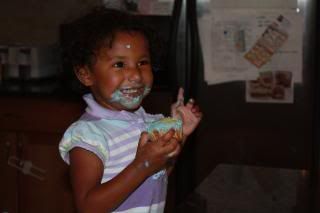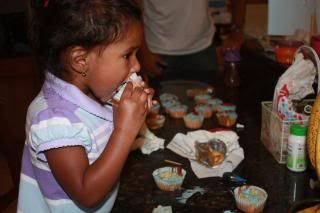 We also met some new friends like Big Bird and Elmo. They were just a tiny bit bigger than we expected. Hmm.
We had a blast this summer. In just a couple of short months my peanuts have grown so much. They're turning into little bits of personality right before my eyes. I try to capture as many moments as possible because I know that if I take the time to blink I'll miss it. And I don't want to miss a thing!!!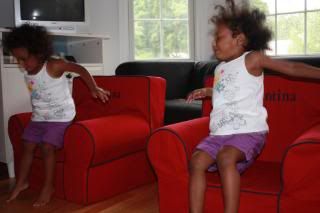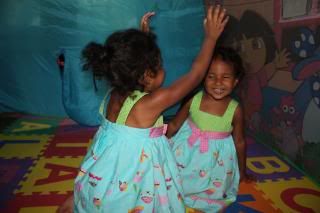 And one last thing the girls learned this summer was..."Mommy's Belly"
The stork paid us a visit this summer & we're going to have a new baby join our family!!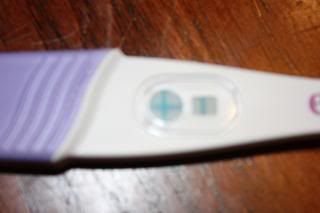 We are so excited about this baby. We wanted to have another child and give the girls a chance to be big sisters. And I also wanted to see what it was like to have just ONE baby. Our plans were always to have a big family but because we're not young spring chickens anymore we thought we'd be lucky to have 2 children and now we feel incredibly blessed that we get to have 3!! We wanted and prayed for this baby for a long time and there were moments where I thought maybe it just wasn't meant to be. But if this was the case then I was overjoyed at being a mom of my two amazing daughters I know that having them was my first miracle.
I am incredibly grateful and feel like we've been afforded another not-so-small-miracle. If all goes well, Baby Martinez will be making an arrival in
March 2011
. And the peanuts are so very happy about it too! I can't wait for all of us to meet this baby.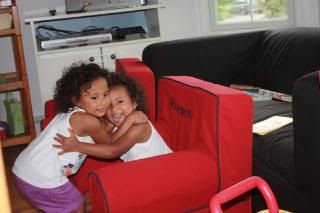 And that was our summer in peanut shell :)....So here's good-bye to Summer 2010...boy was it a good one! Well miss you summer see ya in 2011.